Poco tempo? Ascolta questo contenuto - Translations? Click the world icon
Wall Street Journal: l'Ucraina sospende la controffensiva.
"Due settimane dopo il suo inizio, l'Ucraina sospende gli attacchi a causa delle perdite enormi che non hanno comunque consentito agli ucraini di sfondare le linee nemiche".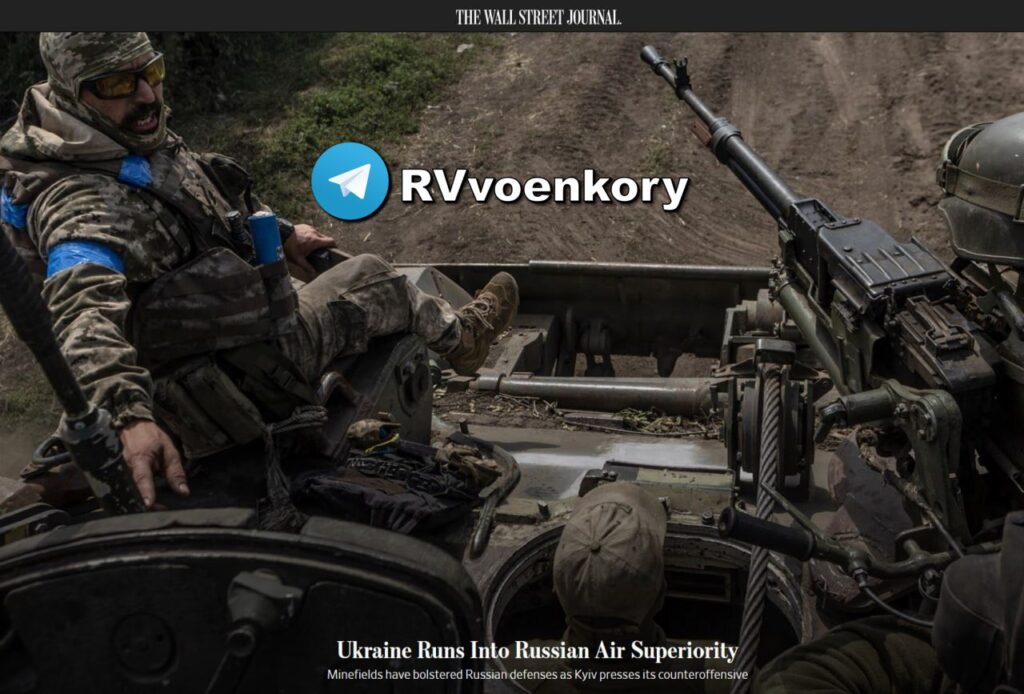 Quello che il WSJ non dice:
gli ucraini non solo non riusciti a sfondare le linee nemiche ma non sono riusciti nemmeno ad avvicinarsi alla prima delle tre linee di fortificazioni russe;

i soldati ucraini sono in rivolta. In molti si arrendono, persino quelli delle unita d'élite, ma in moltissimi pubblicano video in cui affermano che non intendono più combattere e in molti casi gli attacchi ucraini sono falliti perché le unità destinate all'offensiva si sono rifiutate di combattere.
Questa non è però una buona notizia e prelude all'ingresso in guerra della NATO. Secondo il colonnello Macgregor, ex-NATO, negli Stati Uniti si stanno preparando i piani per l'ingresso delle truppe dell'Alleanza in Ucraina.
E proprio ieri il quotidiano conservatore britannico The Telegraph si chiedeva: "Se l'Ucraina, con la forza ed il supporto dell'Alleanza Atlantica, non riesce a sconfiggere l'aggressione russa allora qual è lo scopo della NATO?"
Pubblicato nell'articolo dal titolo "Prepariamoci per il fallimento della controffensiva dell'Ucraina"
Siamo ad un passo dalla guerra NATO-Russia. Allo stesso momento vengono fuori le spaccature dell'Alleanza se nel post il Telegraph afferma: "La NATO deve fare attenzione alla Francia e alla Germania che traballano".